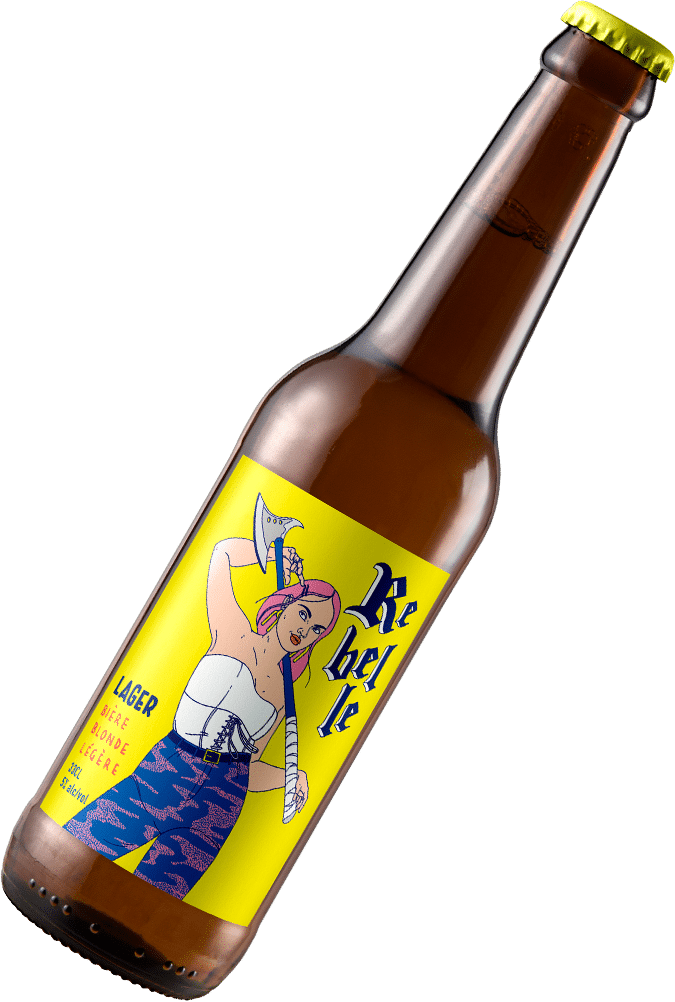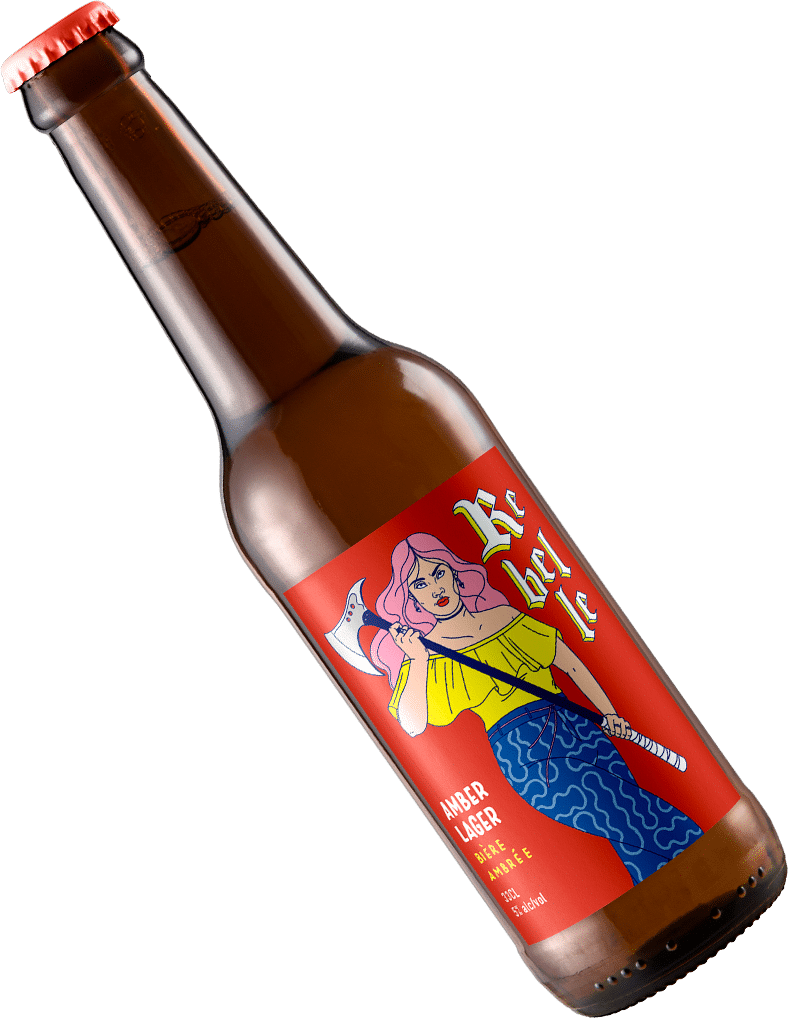 Create a digital plateforme for a beer 
too much talk, too much fuss, it's time to stop talking.
our Egeria is called jeanne hatchet and the only thing that
the interest is cutting logs and heads for fun.
Do you hate withholding dates?

So are we. So let's just say that Rebel Beer has been brewed in Picardy long enough for us to be sure of what we're offering.
The indomitable woman armed with an axe you can see on the label is Jeanne Hachette, our muse, an incisive and sharp Picardy woman from the 15th century.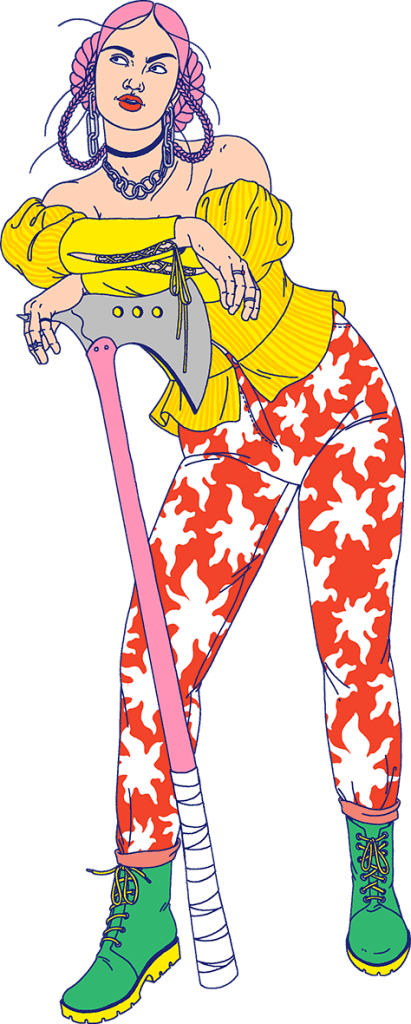 Feel like going back to the site? You'd better be over 18!  
Discover Jeanne-Hachette's 3 offensive recipes, ready to take some hits?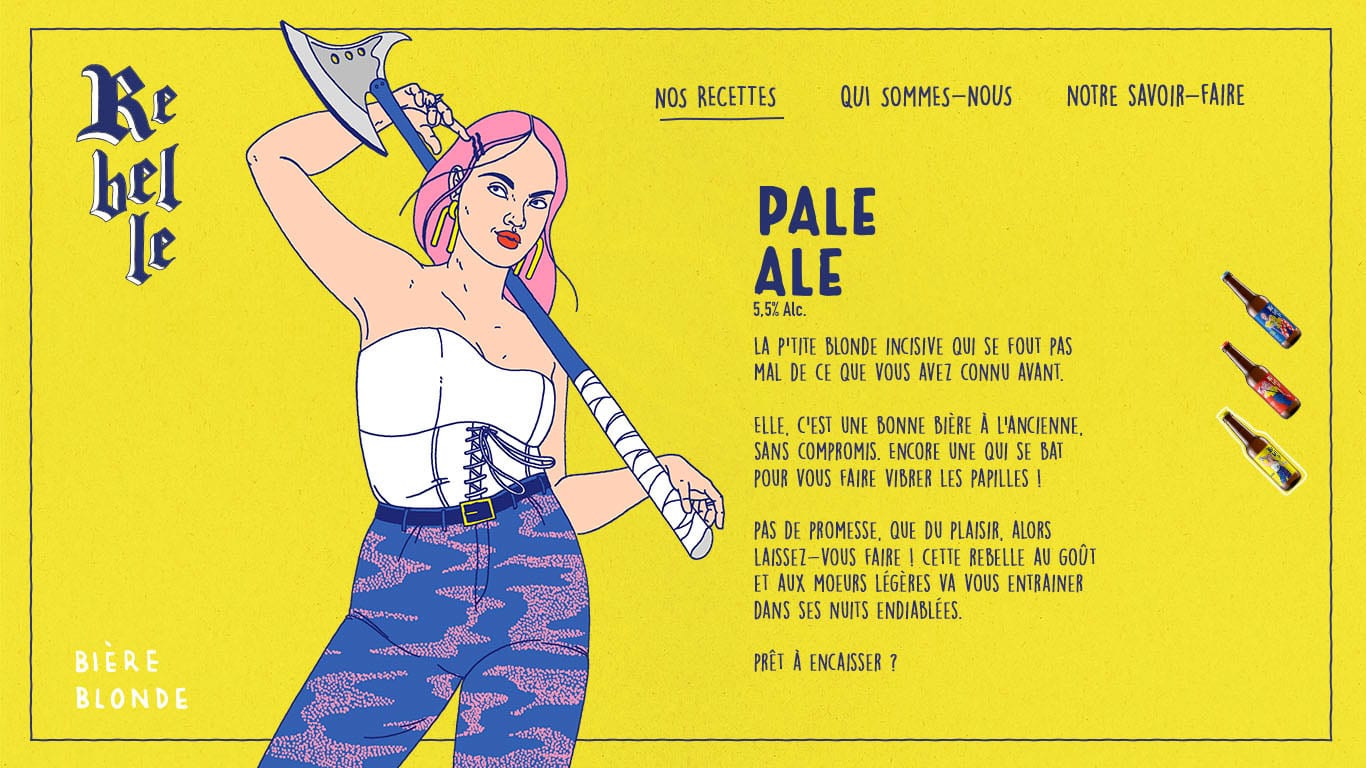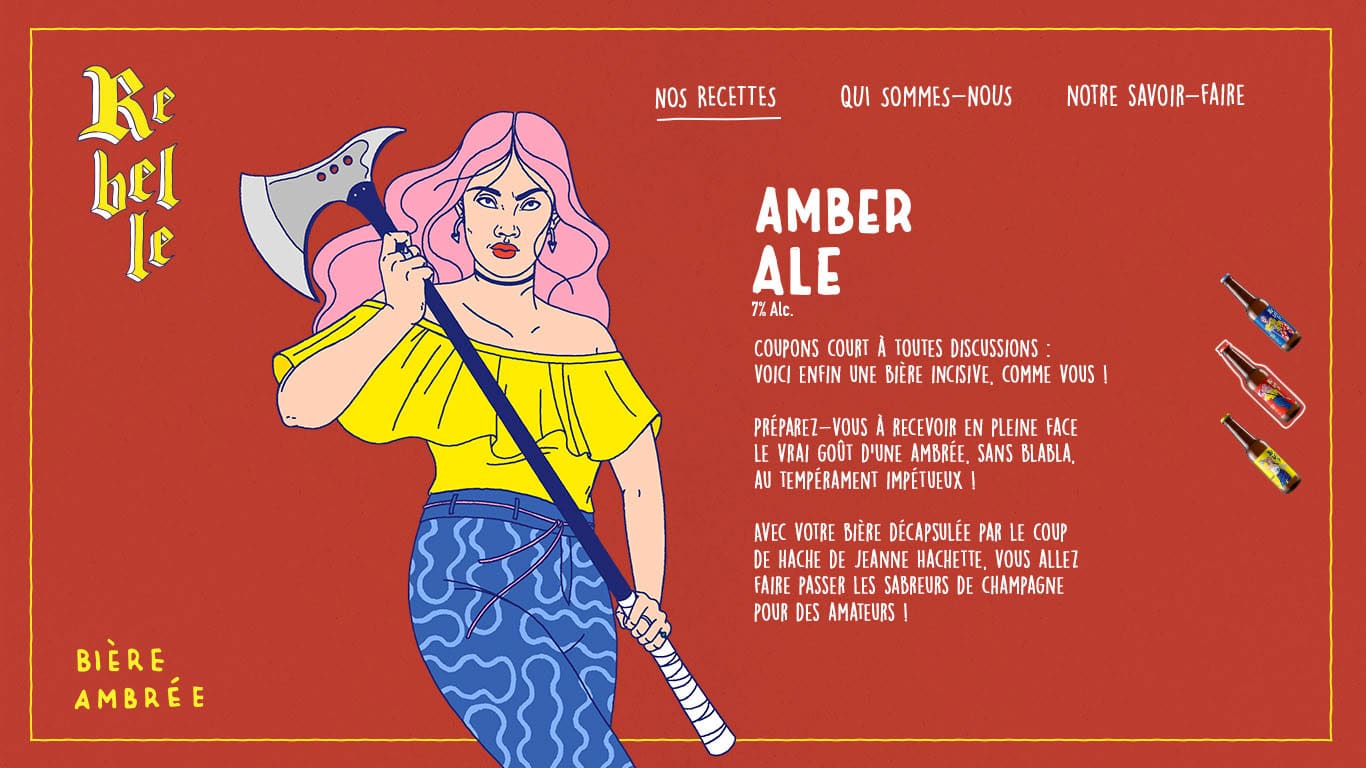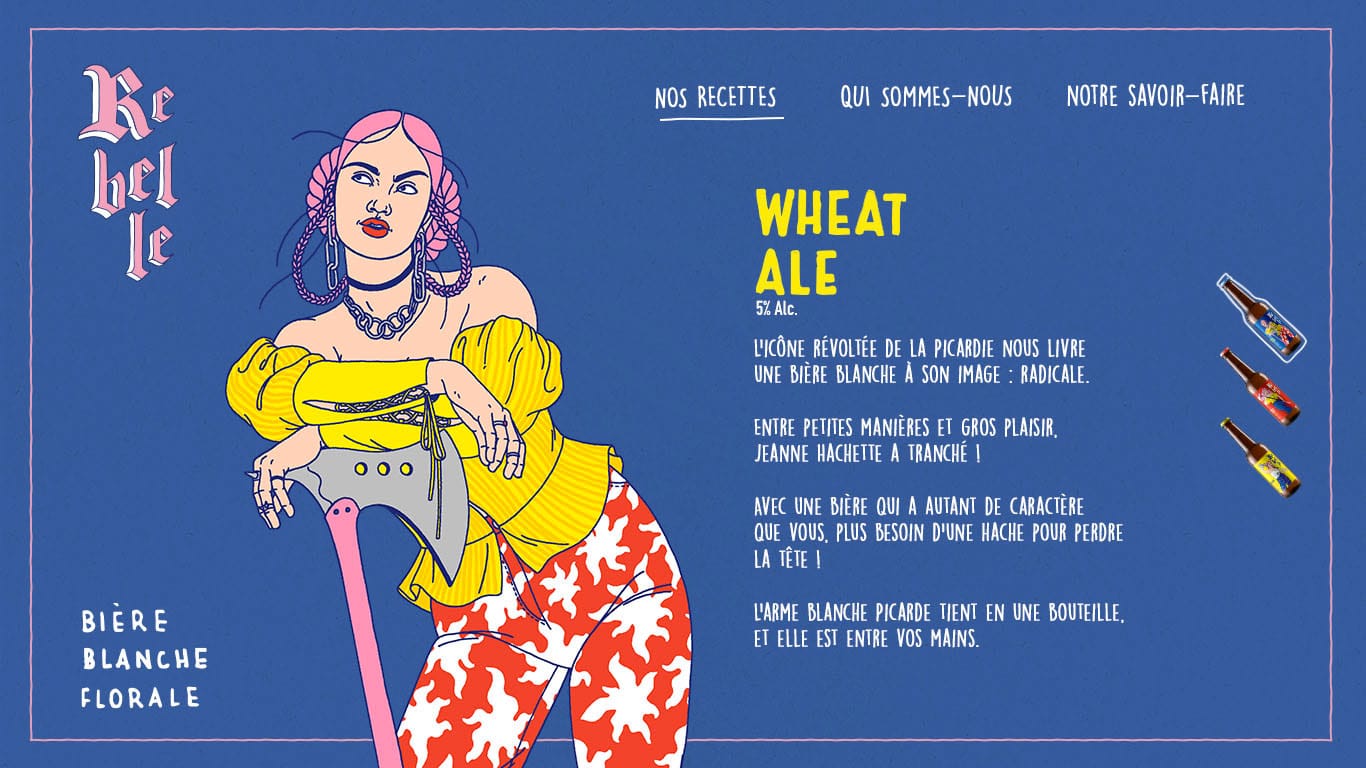 Want to know how your favorite beer is made?
Bad luck, Jeanne-Hachette prefers to put axes in the screen, it's not here that you'll find the secret of fabrication.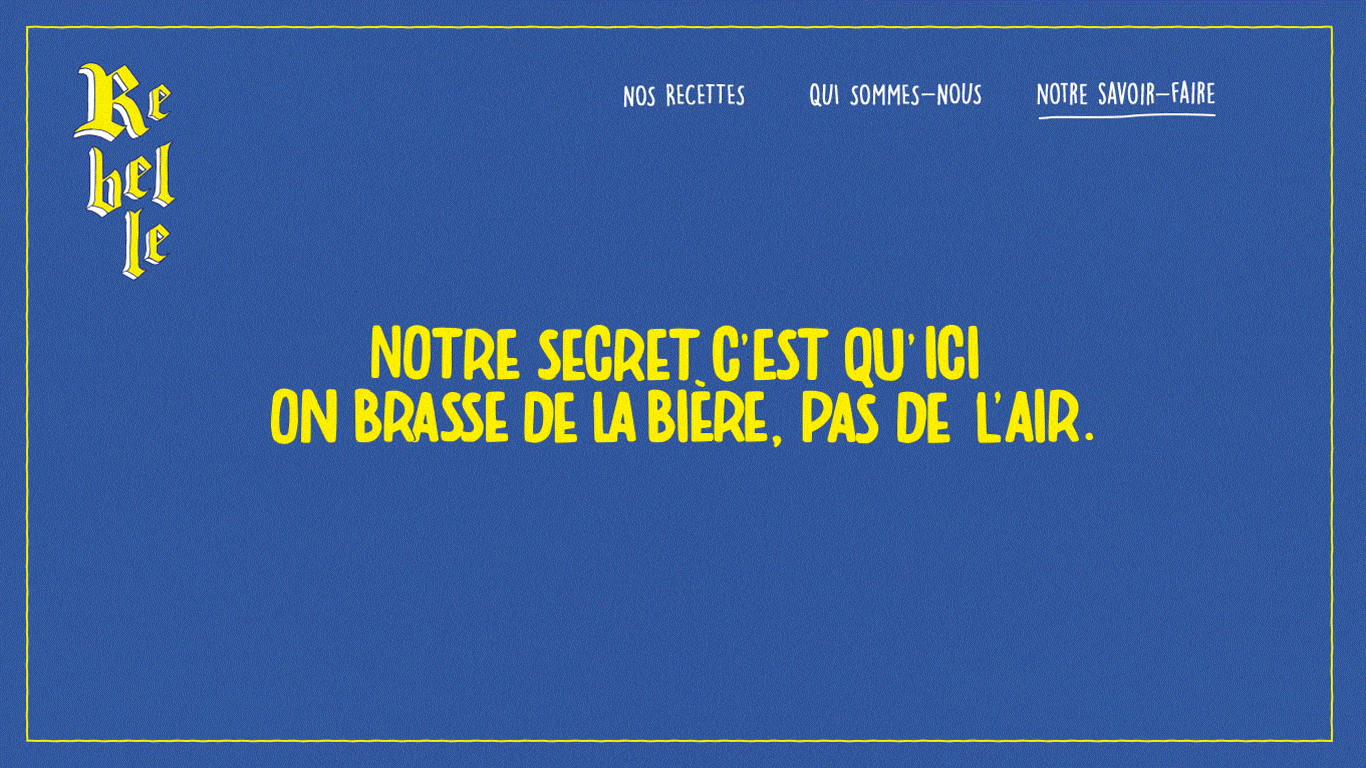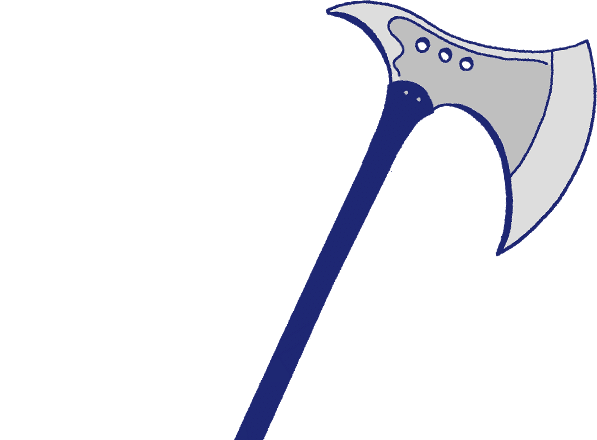 The development of the platform was not entrusted to us, which led to a site less well managed than we would have liked. https://biere-rebelle.fr/