You don't like gyms? Welcome to the club.
Easygym starts from a simple observation: not everyone likes sports halls, some people don't recognize themselves in the models of classic halls, and Easygym intends to remedy this.
https://www.easygym.fr/
And if easygym succeeded to make you like sports?
How to emerge from the saturated sports club market in France? This is the challenge given to Productman by the low-cost sports club brand Easygym. Its answer: with a unique value proposition, and by re-imagining the entire brand experience with the demand for premium service. Today, Easygym is more than a sports club, it is a place to live. Gone are the days of prison doors and partitioned spaces. Customers leave their problems at the locker room for a session in a spacious room.
A pure design for
prioritize the informations
Easily find all the important information, create the simplest possible route for the user.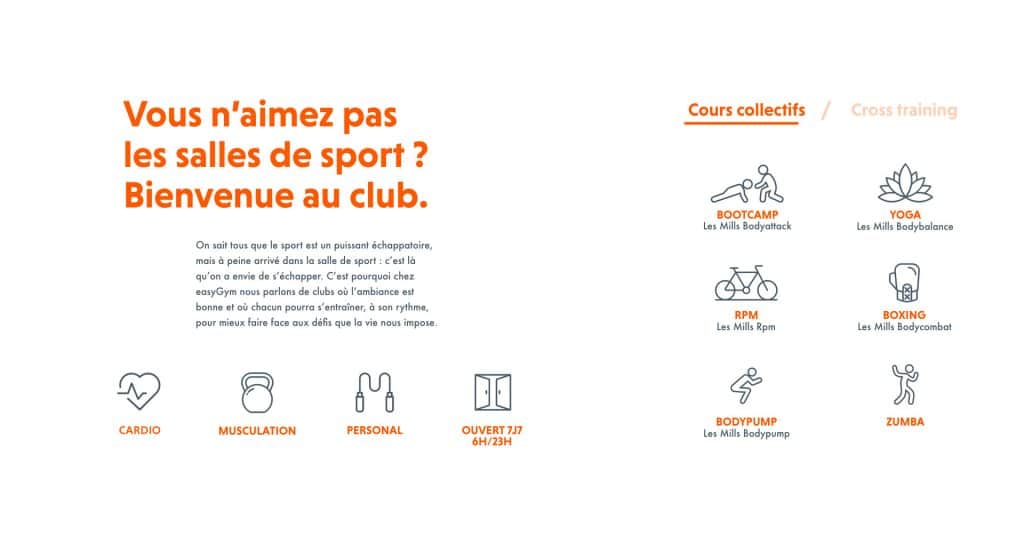 Easily find the club
nearest you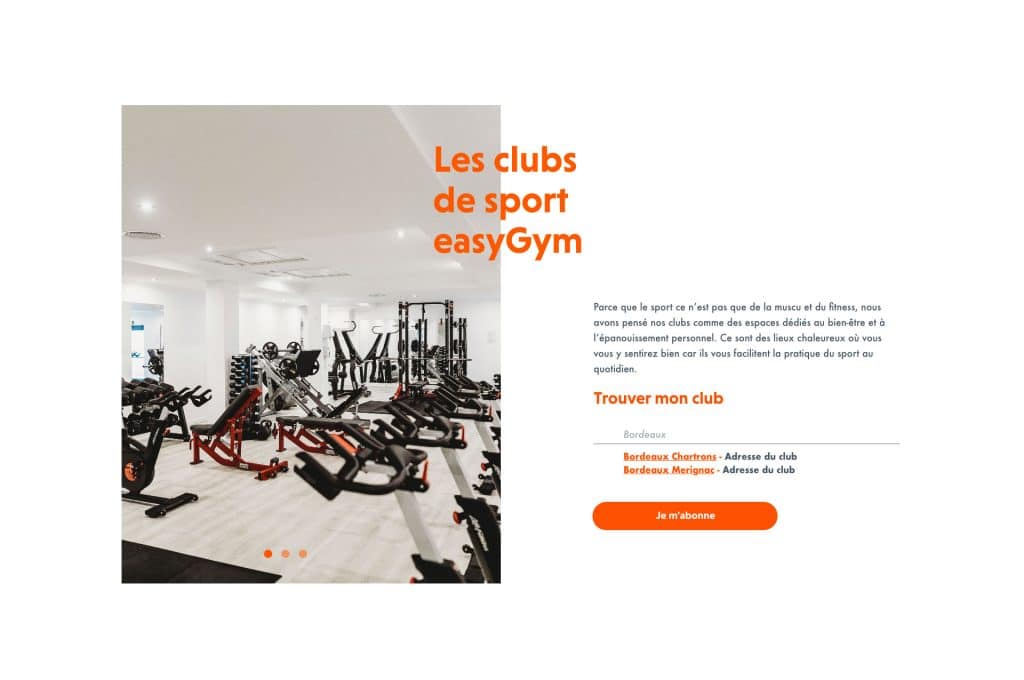 The Gym for two is better, take advantage of the subscription. For you and your buddy for less than 30€/month.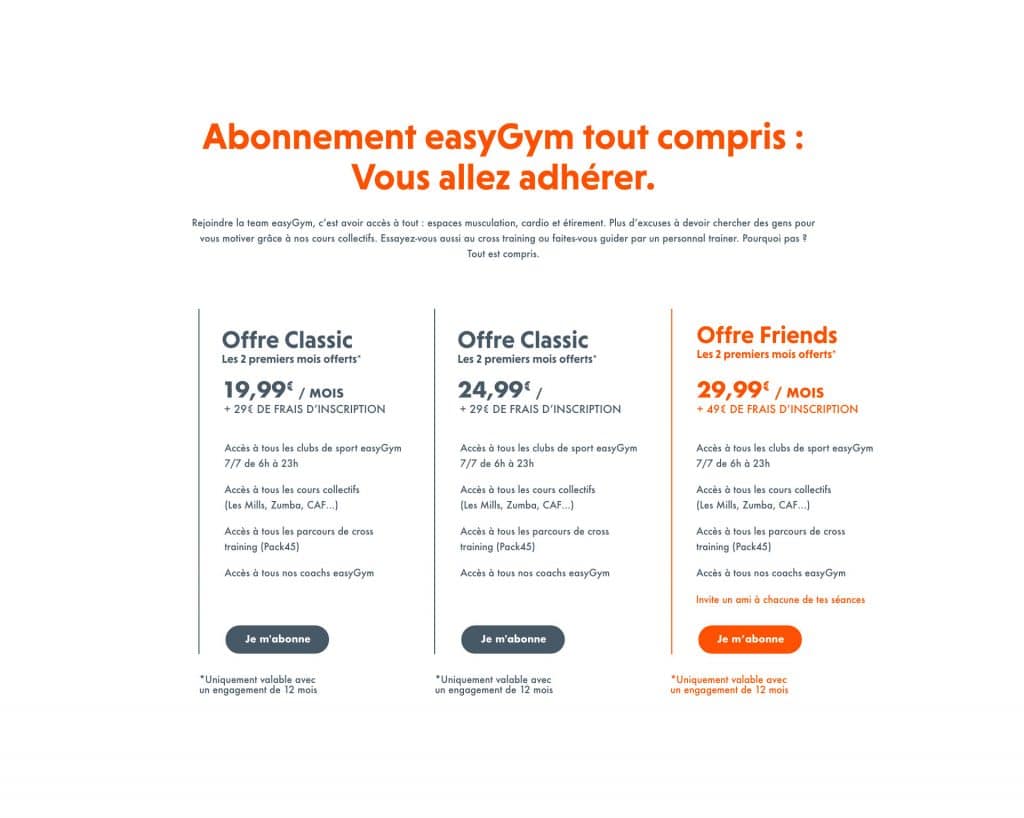 You're right, the best thing
is to get moving